'P' Series air to water heat pump utilizes co-axial tube in tube condenser coils with,
circulation pump for the water medium. It results in high turbulence, highest heat transfer rate and maximum C.O.P.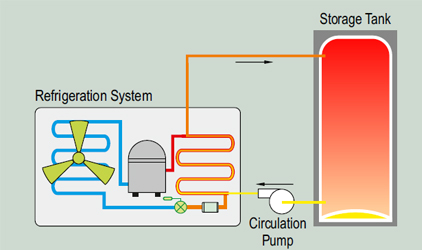 Salient Features

High efficiency tube in tube condenser with circulation pump.
Extremely reliable and long life Scroll compressor
Circulation Pump included in the package
Maintenance friendly electro-mechanical panel
Safety features like HP/LP cut-out, high temperature cut out incorporated.